OMER Zero 3 Mask
Ultra low volume spearfishing and freediving mask
*The OMER Zero 3 mask was discontinued in 2021 and replaced with the Speardiver Zero Spearfishing Mask. The Speardiver Zero mask has the exact same dimensions and fit as the Zero 3. We find the skirt to be more comfortable than the old Zero 3, eliminating leaks under the nose that some divers experienced with the Zero 3 due to its small internal volume.
The OMER Zero 3 was a revolutionary free diving mask with an exclusive look created in cooperation with renowned automotive high performance powerhouse MOMO of Italy. The main feature of this mask is the field of vision which is almost completely non-impaired. The field of vision is 30% higher, compared to a classic free diving mask such as the Alien.

The internal volume is so low that if a mask like the Alien is normally equalized starting at 25-30' depth, the ZERO³ doesn't require clearing before a depth of 60'. This makes for much more comfortable spearfishing particularly at depth. Every detail on this mask has been conceived keeping in mind its design and functionality. The mask skirt features some milled surfaces that prevent the refraction of sunlight and make clearing easier, gloves don't slip when you hold the nose. The finish of the skirt which has a carbon fiber appearance was designed specifically to avoid glare.
Related Products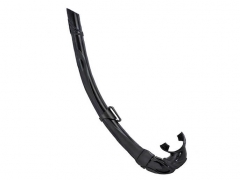 Flexible black or green silicone freediving snorkel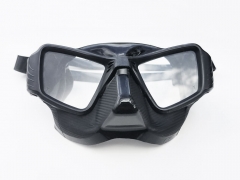 Ultra low volume spearfishing mask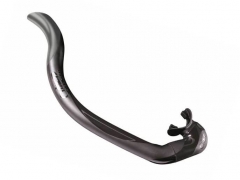 Ergonomic spearfishing snorkel