Spear Flopper Barb Pin Rivet
Stainless steel 3/32" diameter spear flopper barb pin rivet
Stainless steel pin/rivet used to install a flopper/barb on a speargun spear. Pins have a domed head and are solid right through. The other end must be peened. Select your shaft diameter and you'll receive the correct length pin, no need to cut. Pin only, flopper is sold separately and comes with one pin included.
---
  Speardiver tip
---
Peening means carefully tapping the circumference of the pin end with a hammer after the pin is inserted, to expand/mushroom the end thereby securing the flopper. Avoid hitting the pin end straight on as the pin may bend. A bent pin will not pivot well inside the pin hole and will impede the free movement and deployment of the flopper.
Related Products
Guides a 3/32" drill bit to make a flopper pin hole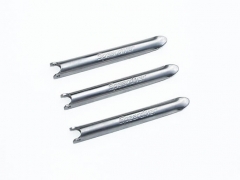 Heavy duty stainless steel 3" flopper (barb) for 6.5mm, 7mm...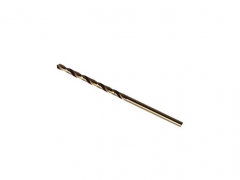 Makes 3/32" hole for a flopper (barb) pin