Speardiver Closed Speargun Muzzle
Heavy duty closed speargun muzzle
Speardiver heavy duty closed speargun muzzle. Manufactured in extremely durable impact resistant plastic. Shooting line can be routed to the right or left side. Bungee anchoring point/reel line guide anchoring point/2nd wrap line guide are built in. Accepts 14mm, 16mm and 19mm bands. Peg is solid construction with an outer diameter of 26mm. Muzzle can be sanded to reduce diameter and/or track height, making it possible to fit many tube configurations.
What's included
Speardiver closed muzzle.
Stainless steel screw for installation.
Option to add stainless steel Reel line guide.
Data sheet
Muzzle Type

Standard Closed
Related Products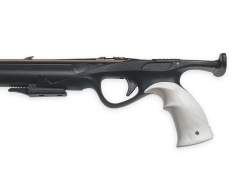 Hammerhead Evolution 2 speargun handle complete with trigger mechanism
%100 carbon speargun barrel with built in track, gloss finish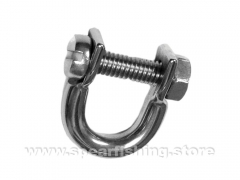 Rob Allen reel line guide, U type shackle with nut and bolt fastener